Musikk: Lyden av uke 32 2020
Iyeoka: Say Yes (2010)
Bob Dylan: Rough and Rowdy Ways (2020)
Taylor Swift: Folklore (2020)
The Black Sorrows: Hold On To Me (1988)
Gioachino Rossini: Petite Messe Solennelle (1863/2014)
Artikkel: A House Awaiting Death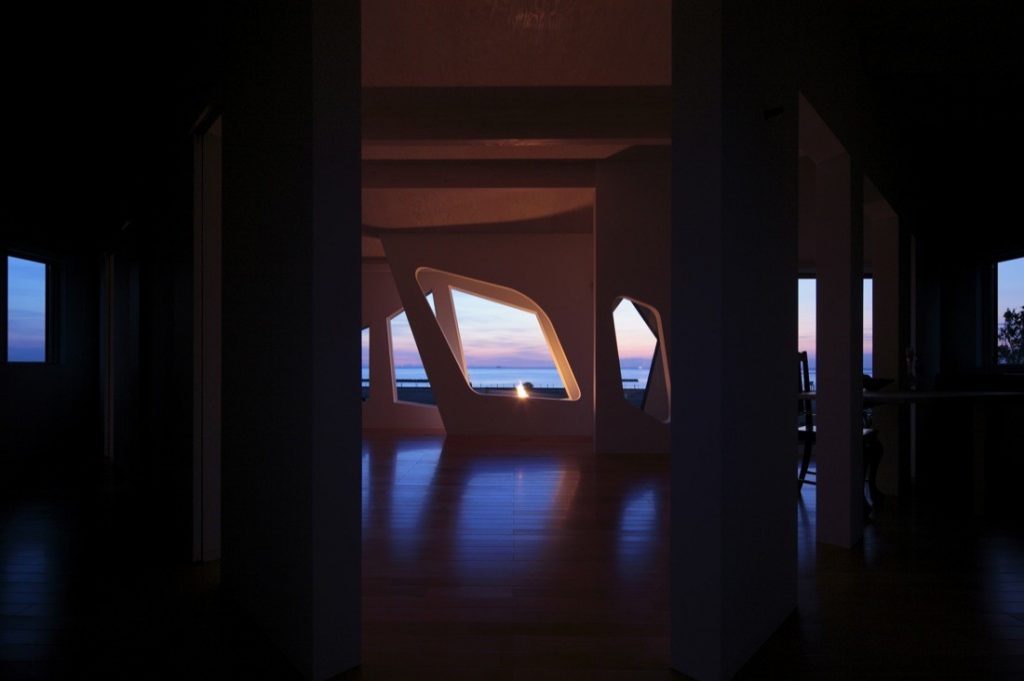 "I will die in 15 years. It will be a house awaiting that death. The building is fine as long as it lasts 15 years. Something small would be good."
Bøker: Lest og likt i uke 32
Heidi Sævareid: Longyearbyen (2020)
Irene Levin: Vi snakket ikke om Holocaust (2020)
Anna-Karin Palm: «Jag vill sätta världen i rörelse.» En biografi över Selma Lagerlöf. (2019) (Veldig bra lest inn av Anna Maria Käll.)
Jo Benkow: Fra synagogen til Løvebakken (1985).
Podcast: Michelle Obama, med Barack Obama som gjest.
(Jeg pleier å synes at mange amerikanske podcaster er veldig høylydte og masete. Men denne her, altså. For noen fine, kloke folk! Michelle og Barack snakker om oppveksten, hver på sin kant, om hva som skaper fellesskap, om klasse og etnisitet, om hva som var bedre før, om hva som var verre, om hva som må gjøres. )
Dokumentar: Ella Fitzgerald: Just One of Those Things. Hovedscenen, NRK2.
Tracing the story of Ella Fitzgerald's life, this documentary film explores how her music became a soundtrack for a tumultuous century. From a 1934 talent contest at the Apollo theatre in Harlem, the film follows Ella's extraordinary journey across five decades as she reflects the passions and troubles of the times in her music and her life. Moving beyond conventional biopic, the film uses images and music to evoke the feel of those times, bringing to life the context of Ella's unique career, featuring interviews from Smokey Robinson, Jamie Cullum, Tony Bennett, Norma Miller and Laura Mvula.
Artikkel: The Quest for Kindness is One of Fiction's Great Challenges, av Rónán Hession 
«Subjects like kindness and empathy are difficult to write about. As concepts they are over-marketed, and as virtues, under-practiced, at least in a public way. In theory, kindness and empathy are based on recognizing our shared humanity and acting accordingly. In truth, we are often confused about how to apply such principles in real life. How do you avoid becoming a doormat? Don't we owe it to ourselves to challenge wrongdoing in society? Isn't empathy a free pass for bad people?«
Podcast: Anne Carsons litteratur är en dragshow i dikt. P1 Obs, Sveriges radio
Hon förhåller sig inte till ett original, utan till en kopia av en kopia. Utan någon sanning i botten. Så beskriver Kristofer Folkhammar den kanadensiska författaren Anne Carsons poesi.
Dokumentar: Pauline Kael – Hollywoods vassaste penna. K Special, Svt.
Den kontroversiella amerikanska filmkritikern Pauline Kael drog sig inte för att sabla ner stora filmproduktioner och lyfta okända regissörer. Hennes oförutsägbarhet i kombination med hennes sylvassa penna och analys satte skräck i 70-talets Hollywood, samtidigt som regissörer som Robert Altman och Brian de Palma har Kael att tacka för sina genombrott.
Podcast: Radikalen vid pianot,
P2 Dokumentar, Sveriges radio
Han var svart, homosexuell och skrev musik med radikalt politiskt innehåll. Det tog lång tid för världen att ta till sig Julius Eastmans kompositioner – men i dag har hans musik återupptäckts.
Amerikanske Julius Eastman dog 1990, endast 49 år gammal. Med titlar som "Evil Nigger" och "Gay Guerilla" var han en kompositör som ständigt provocerade publiken. Han blev censurerad och det skulle dröja innan hans pianostycken fick bredare genomslag, men på senare tid har hans musik upptäckts på nytt.
P2-dokumentären «Radikalen vid pianot» ställer i ett större sammanhang frågor om pianot som symbol för den vita västerländska mannens upphöjda geni och hur denna symbol utmanats, historiskt såväl som i vår tid.
I programmet medverkar också pianisten, tonsättaren och konstnären Eva Sidén och tonsättaren Malin Bång, som på olika sätt hämtar inspiration och söker efter intressanta ljud till pianot.
En dokumentär av Cecilia Josefson.
Film: The Giverny Document.
Ja'Tovia Gary (regi), 2019. YouTube.
«Do you feel safe?»
Filmed on location in Harlem, USA and in Claude Monet's historic gardens in Giverny, France, The Giverny Document is a multi-textured cinematic poem that meditates on the safety and bodily autonomy of Black women. Filmmaker Ja'Tovia Gary unleashes an arsenal of techniques and materials including direct animation on archival 16mm film, woman on the street interviews, and montage editing techniques to explore the creative virtuosity of Black femme performance figures while interrogating the histories of those bodies as spaces of forced labor and commodified production.
Podcast: Derfor skal du lese Susan Sontag.
Agenda magasin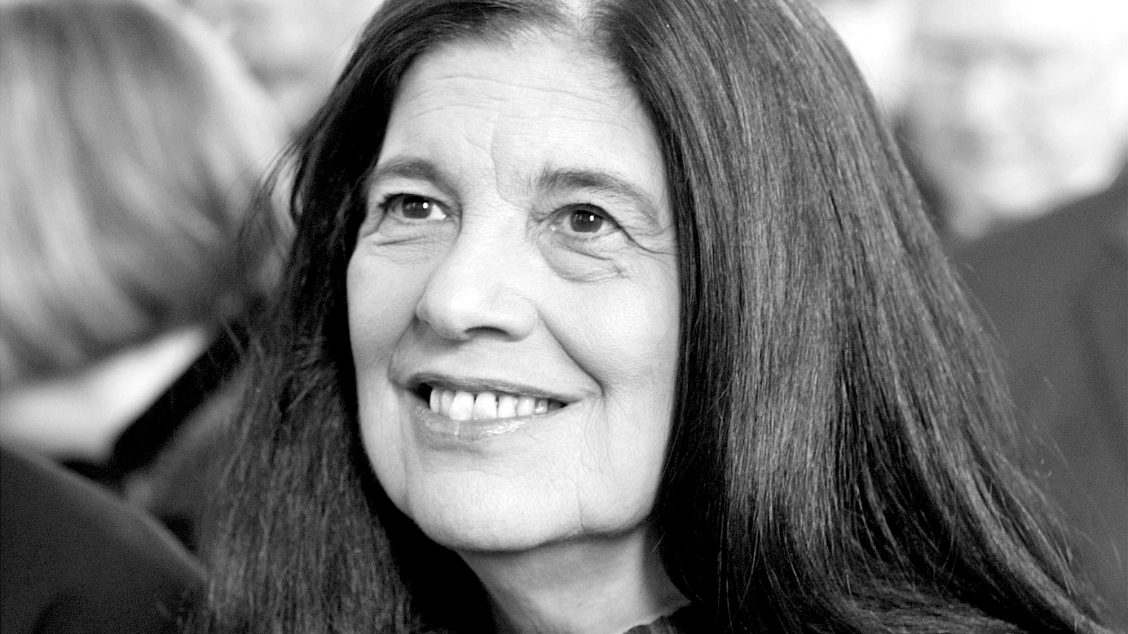 FOTO: AP Photo/Michael Probst28 JUL 20
Hvordan bør vi forholde oss til medienes bilder som konfronterer oss med andres lidelse? Dette spørsmålet tok Susan Sontag opp i sitt siste store essay Regarding the Pain of Others fra 2003.
I denne episoden får programleder Halvor Finess Tretvoll besøk av forfatter og kritiker Kaja Schjerven Mollerin, som er en av Norges fremste Sontag-kjennere. De diskuterer hvordan spørsmålet, og bokas behandling av det, gir oss ressurser å tenke med stilt overfor koronakrisen og protestene mot rasisme og politivold.
Kanskje er det viktigste vi kan gjøre nå å spørre hvilket «vi» det er snakk om, mener Mollerin. Og deretter: Kan et norsk, privilegert «vi» overskride en uforpliktende sympatifølelse i møte med verdens elendighet og erkjenne hvordan privilegiene det nyter er uløselig forbundet med andres lidelse?
https://agendamagasin.no/artikler/podcast-derfor-lese-susan-sontag/
Nettutstilling: Sophie Taeuber-Arp. Hauser & Wirth, Zührich
Online exhibition 'Sophie Taeuber-Arp', a survey of the artist's radical and multidisciplinary work from 1916 – 1942.
From Dada to Geometric Abstraction, Sophie Taeuber-Arp's radical approach to abstraction makes her one of the most important artists of the 20th-century avant-garde and a key figure in the history of modern art. The Swiss artist's vast scope and singular vision, multifaceted approach to media, and challenging of the traditional hierarchies between fine and applied art, were revolutionary and provide a framework for many contemporary artists working today. Our film about the life and work of this master is narrated by Jennifer Higgie, editor-at-large of frieze magazine and host of Bow Down, a podcast about significant women from art history who deserve our attention.
Sophie Taeuber-Arp was born on 19 January 1889 in Davos, Switzerland. After studying textiles and dance, she immersed herself in modernism, moving fluidly between abstraction and figuration, fine art, design and applied arts. As a painter, a sculptor, a dancer, a designer and architect working throughout two world wars, she understood the infinite space of imagination as both protective and paramount.
In 1915, she met the Alsatian artist Hans Arp, and they became soulmates and collaborators in art and life. The couple were central to the development of Dada, which forged a unique creative language as a reaction against the senselessness of the war and as a way of exploding the boundaries of the traditional concept of art.
Sophie Taeuber-Arp, Café de l' Aubette, Strasbourg, 1928 © Stiftung Arp e.V., Berlin/Rolandswerth. Photo: Othon Scholl
Sophie Taeuber-Arp and Hans Arp, Ascona 1925
In 1928, she designed the couple's home and studio in Meudon, near Paris, loosely based on the tenants of Bauhaus, and created fully modular furniture with minimalist forms and coloured paint. The house was a meeting place for artists, writers and intellectuals—among them were Alexander Calder and Marcel Duchamp. Interior design became yet another component of her practice and she proved a remarkable dexterity with material in decorating and furnishing a cultural centre in the main square of Strasbourg—the Aubette—for the architect Paul Horn.
In Sophie Taeuber-Arp's works from 1937, she turned to the circle in wooden reliefs, and later focussed on the power of the line in a series of pencil and ink drawings on paper called 'Construction géométrique (Geometric Construction)'. They were created only three weeks before her accidental death in January 1943.
Sophie Taeuber-Arp, Personnages (Figures), 1926 © Stiftung Arp e.V., Berlin/Rolandswerth
Sophie Taeuber-Arp, Envol (Flight), 1937 © Stiftung Arp e.V., Berlin/Rolandswerth
Her life and work are a great testament to the diversity of form and to the creative power of joy, concretized in her iconic Dada Head, or 'Tête Dada', (1920) and lived in her participation at Zurich's Cabaret Voltaire or in performing Hugo Ball's poem 'Caravane'. Taeuber-Arp wrote to her goddaughter: 'Something to which I attribute great value … is gaiety. It allows us to have no fear before the problems of life and to find a natural solution to them.'
–